how a ropes challenge COURSE strengthens you and your team
Due to COVID-19, Sacred Grove Retreat Center now specializes in Short Term Rentals utilizing the highest safety and social distancing standards. Located on 11 scenic acres in the countryside of Cabarrus County, North Carolina, Sacred Grove Retreat Center offers a place for individuals and small groups to gather, experience adventure, reflect, bond, focus, and grow. There is plenty of room to commune with nature and get away from the stressors of life.
Sacred Grove Retreat Center has 5 lodging options where you can practice social distancing with just yourself or your family.
Until the pandemic is over, we are not doing team building exercises using the High Ropes Challenge Course.
Whether you are looking to go on a retreat for quiet inner reflection or with your family or friends, Sacred Grove Retreat Center is the place for you!
RETREATS
Sacred Grove Retreat Center offers space for you to create your own corporate, educational, wellness, or team building event. It is secluded, yet conveniently located for easy access from several major cities.
TEAM BUILDING
The Ropes Challenge Course presents a unique experience where groups come together to create effective teams. They are empowered through encouragement and team building exercises. It provides a safe, supportive atmosphere to bond, grow, and explore potential. Due to COVID-19, we are not doing any team building activities at the present time.
LODGING
Sacred Grove Retreat Center has five climate-controlled lodging facilities to choose from – a hand-built Log House, the Grove House, the Thoreau Cabin, the Baby Yurt, and the Yummy Yurt. When you rent for the day, weekend, or week, you also get access to all the common areas.
Feb
7
Fri
2020
The Masculine Journey
Feb 7 @ 4:00 pm – Feb 9 @ 5:00 pm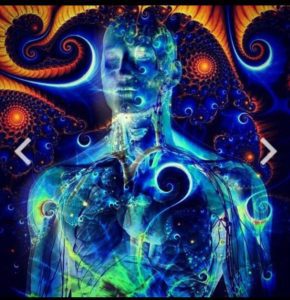 The Masculine Journey is a workshop for men seeking to awaken to the powerful, ancient masculine principles. You will heal the split between the masculine and feminine. This will result in you transforming your relationships with yourself, your results, and the people you love in your life.
The Masculine Journey is taught by
Michael DeSanti,
the owner of Authentic Self Healing, LLC, a men's fulfillment coaching company. He is also the co-owner of  The Vital Guide, LLC, a retreat company for men that creates insight and brotherhood. He is a Transformational trainer for Gratitude Training, a self development and inner leadership training that is held all throughout North America. His latest book, New Man Emerging: An Awakening Man's Guide to Living a Life of Purpose, Passion, Freedom, and Fulfillment was recently released. He is also the author of two children's books,
The Happiest Day
and
Drop the Banana. 
Michael embodies love and compassion and creates a safe space so that others can share and awaken to their highest potential. He is committed to inspiring men to live lives of purpose and fulfillment.
The Masculine Journey will provide the opportunity for you to:
1. Bring authentic love and power into your family, community, and career.
2. Create fulfilling sacred partnerships with other men and women.
3. Discover where your true power of manifestation lives and bring it alive NOW.
4. Embrace wisdom, passion, and purpose.
Please join us.