how a ropes challenge strengthens you and your team
Sacred Grove Retreat Center operates as a personal growth and leadership facility. Located on 11 scenic acres in the countryside of Cabarrus County, North Carolina, Sacred Grove Retreat Center offers a place for individuals and groups to gather, experience adventure, reflect, bond, focus, and grow.
Sacred Grove Retreat Center offers facilities and amenities for retreats and special events, as well as several lodging options for personal and group getaway experiences.
The most exciting addition, the ropes challenge course, is the perfect tool for leadership, team, and personal development.
Whether you seek to grow through quiet inner reflection or learn to overcome outward challenges, Sacred Grove Retreat Center is the place for you!
RETREATS
Sacred Grove Retreat Center offers a variety of in-house retreats as well as space for you to create your own corporate, educational, wellness, or team building event. It is secluded, yet conveniently located for easy access from several major cities.
TEAM BUILDING
The Ropes Challenge Course presents a unique experience where groups come together to create effective teams and empower them through encouragement and team building exercise. It provides a safe, supportive atmosphere to bond, grow, and explore potential.
LODGING
Sacred Grove Retreat Center has four climate-controlled lodging facilities to choose from – a hand-built Log House, the Grove House, the Thoreau Cabin, and the Baby Yurt. When you rent for the day, weekend, or week, you also get access to all the common areas.
May
25
Fri
2018
The Masculine Journey
May 25 @ 10:00 am – May 27 @ 2:00 pm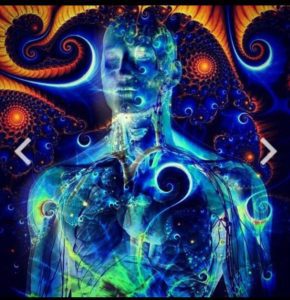 The Masculine Journey is a workshop for men seeking to awaken to the powerful, ancient masculine principles. You will heal the split between the masculine and feminine. This will result in you transforming your relationships with yourself, your results, and the people you love in your life.
The Masculine Journey is taught by
Michael and Chris DeSanti
, two brothers who are both Transformational trainers.  Michael is a personal health and mindset coach and a trainer for Gratitude Training. He is also the author of two children's books,
The Happiest Day
and
Drop the Banana.
Chris is  is an International Trainer and Director of Enrollment for the Gratitude Trainings.
The Masculine Journey will provide the opportunity for you to:
1. Bring authentic love and power into your family, community, and career.
2. Create fulfilling sacred partnerships with other men and women.
3. Discover where your true power of manifestation lives and bring it alive NOW.
4. Embrace wisdom, passion, and purpose.
Please join us.
Jun
4
Mon
2018
ROPES FACILITATOR TRAINING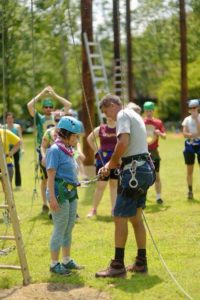 Level 1 Certification taught by Dan Miller of Chiji Dynamics.
This is a five day intensive training that will focus on:
Leadership Skills Development
Technical Skills for Operating a Ropes & Challenge Course
Designing Experiential Team building activities
Processing/Debriefing the experience
Upon completion of this training, participants will be proficient in the areas of:
Spotting
Low Elements and Group Problem Solving Initiatives
High Element Setups procedures
Equipment Care and Maintenance
Knot Tying
Belaying both Dynamic and Static Elements
Safety Issues
The Skills and experience gained through this program will serve you for a lifetime!
Testing for the Level 1 Challenge Course Practitioner Certification will be provided by ABBE, Inc.
COST: $750 Training PLUS Lodging
Lodging will be available at Sacred Grove. Shared Room or dorm room: $40/night. Private Room: $85/night. Please bring all bedding or a sleeping bag and towels. A pillow is provided.
Ellen was a fantastic host and Sacred Grove Retreat was a magical place!
Within minutes, Ellen had responded to our reservation request and the next day we were enjoying the warmth of the cozy Thoreau Cabin! Check-in was easy and the accommodations exceeded my expectations! We also loved that we could bring our pup, Porter. Lots of room for him to run and play. Wish we could have stayed longer, but we're absolutely looking forward to coming back very soon. Hoping to join the drum circle next time! Thank you Ellen!