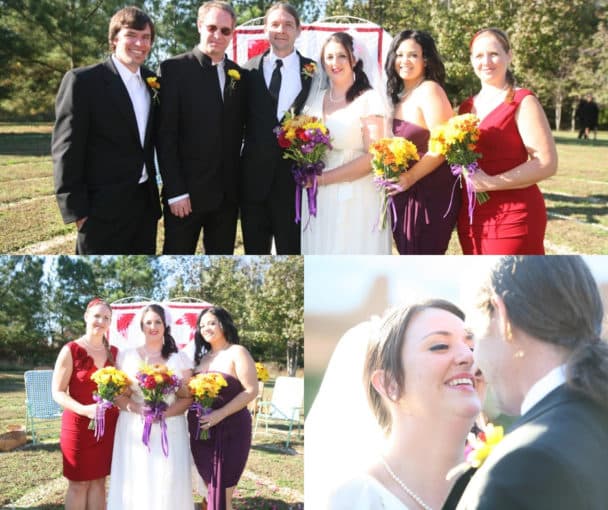 Sacred Grove Retreat Perfect Wedding Venue
"Sacred Grove was a wonderful setting for our wedding. I loved getting married in the Labyrinth. It was such a unique and magical experience. [Our special day] was beautiful with a welcoming and serene atmosphere." ~Cara Sulkowski Effinger
Friedrich Halm said of marriage, "Two souls with but a single thought; two hearts that beat as one." And poet and author, Maya Angelou, wrote, "Love recognizes no barriers. It jumps hurdles, leaps fences, penetrates walls to arrive at its destination full of hope."
As we all know, the journey to that hope-filled destination most often begins with The Wedding.
Weddings are wonderful any time of the year, in any setting, but if you are looking for indoor wedding venues in NC or unique wedding reception venues, check out Sacred Grove Retreat Center, 11-acres of natural beauty tucked away in the countryside, just an hour's drive northeast of Charlotte and 2 hours southwest of Raleigh.
Peaceful. Calm. Serene. Beautiful. Those are but a few of the words that describe the property, with its sweeping lawns, large Labyrinth, Grandmother Yurt, and the Grove House, Thoreau Cabin, Log House and Baby Yurt for lodging your special guests and hosting your perfect reception—whether indoors, or outdoors under the Carolina blue sky.
Whether your wedding is traditional or non-traditional, we welcome you with smiles as you celebrate your special day at Sacred Grove Carolina wedding venues! If you're looking for a place to hold a same-sex marriage in NC, look no further: We are the perfect venue! Come; check us out, now that spring is in the air!