Calendar
Sep
21
Fri
2018
Star Dance Medicine Dance with Margarita Davita

@ Sacred Grove Retreat
Sep 21 @ 12:00 pm – Sep 23 @ 5:00 pm
This is an invitational call for Dancers of the Star Dance, a Sacred Visionary Dance for All People given by Spirit through the personal vision of John Pehrson. This three-day dance is about bringing balance to yourself, the land and Earth through fasting and prayer in movement. The Dance renews our connection to our Ancestors, the Star People, and our Cosmic Heritage. It is also about personal inspiration and growth, exploring new potentials and possibilities, finding a new path, or making a needed course correction to realign with our Life Purpose. It is about stepping fully into your power, and a powerful way to accelerate spiritual progress, personally and collectively.
Whether male or female, we each have a masculine and feminine side. Everything in the spiritual and material world dances in an interwoven flow of male and female energy. When we are out of balance, our energies are scattered resulting in the experience of chaos and disconnect with Source. At this time in Creation, we are encouraged, men and women, to RE-MEMBER WHO WE ARE!
As Divine Beings, our journey contains spiritual and interdimensional components. When we dance, we raise our vibration, shifting consciousness into awareness of these aspects reflected in all relationships and, significantly, the relationship with our self. THIS IS THE PATH TO WHOLENESS. Last year clearly offered the opportunities to reflect upon what is out of balance in all relationships, both personally and collectively. 2018 is the Year of the Divine Feminine ushering in the Energies that will support us in our process of coming into balance with every aspect of ourselves. IT IS FROM THIS PLACE OF BALANCE AND EXPANDED CONSCIOUSNESS THAT WE CAN CREATE AND MANIFEST A LIFE, RELATIONSHIPS, PLANET AND INTER-CONNECTED CIVILIZATION THAT IS TRULY REFLECTIVE OF OUR AUTHENTIC DIVINE SELVES!
I invite you to take a journey within and reflect upon what changes you would like to create and manifest in your life and that of the collective and JOIN ME IN DANCING THE 2018 STAR DANCE!
I express Deep Love and Gratitude for Robbie Warren Hill and the OtterDance Team for your support and willingness to sponsor the Star Dance again this year on SEPTEMBER 21-23, 2018 at Sacred Grove Retreat in Gold Hill, NC.
If you are called to serve as a Dancer or member of the Crew, please respond to this invitation or private message me. Feel free to share with anyone who may be interested in joining us.
With Love & Gratitude – Margarita DiVita
Oct
12
Fri
2018
Yoga & Mindfulness Retreat – Finding Your Center

@ Sacred Grove Retreat Center
Oct 12 @ 6:00 pm – Oct 14 @ 1:00 pm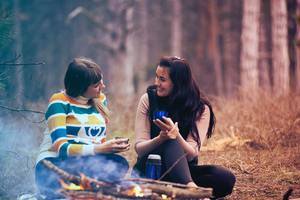 Tune in to Your Center this fall at Sacred Grove Retreat Center's annual Yoga and a mindfulness retreat. Enjoy a weekend of going within and connecting with the deeper parts of  Who You Are through a sampling of yoga and meditation practices guided by Bodhi Deva Ma – a spiritual guide, yoga and meditation instructor and energy healer.
Cost: $395 before Sept. 30, 2018 and $425 after Sept. 30, 2018
Oct
16
Tue
2018
ROPES FACILITATOR TRAINING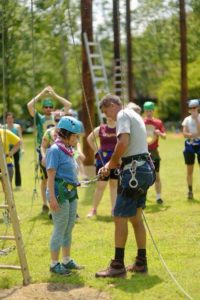 Level 1 Certification taught by Dan Miller of Chiji Dynamics.
This is a five day intensive training that will focus on:
Leadership Skills Development
Technical Skills for Operating a Ropes & Challenge Course
Designing Experiential Team building activities
Processing/Debriefing the experience
Upon completion of this training, participants will be proficient in the areas of:
Spotting
Low Elements and Group Problem Solving Initiatives
High Element Setups procedures
Equipment Care and Maintenance
Knot Tying
Belaying both Dynamic and Static Elements
Safety Issues
The Skills and experience gained through this program will serve you for a lifetime!
Testing for the Level 1 Challenge Course Practitioner Certification will be provided by ABBE, Inc.
COST: $750 Training PLUS Lodging
Lodging will be available at Sacred Grove. Shared Room or dorm room: $40/night. Private Room: $85/night. Please bring all bedding or a sleeping bag and towels. A pillow is provided.